Oakville Line Painting & Seal Coating
We provide 5-star Oakville line painting & seal coating services.
It's hard to imagine that 10 years ago, nobody had thought of creating a company dedicated solely towards sealcoating and pavement markings. But thanks in part from our innovative ideas on how these services could be provided at an affordable price for homeowners across Ontario – including those living along minor highways with little traffic like you might find outside city limits or rural areas where businesses aren't widespread- We were able make sure everyone has access!
5-star Line Painting Services
The Line Painting Company is a professional and efficient company that provides line painting services to the entire Oakville area. Whether you need help with building your home or refreshing an older parking lot, our experienced painters can get it done for you!
Learn more about line painting services »
Parking lot & Driveway Seal coating
The Line Painting Company strives to deliver a high-quality seal coat on every project. We use the latest tools and equipment so that your driveway or parking lot will be durable for years, not just months!
⭐⭐⭐⭐⭐ Ryan showed up when he said he would, and provided a clean, neat job when sealing our driveway. He was professional and reasonably priced. We are very happy with the service he provided and would highly recommend.
Positive: Professionalism, Punctuality, Quality, Responsiveness, Value
⭐⭐⭐⭐⭐ We worked with Ryan on various projects as a subcontractor. His workmanship is outstanding, very professional and a great crew to deal with. We highly recommend this company for all your sealing and line painting needs.
Positive: Professionalism, Punctuality, Quality, Responsiveness, Value
Line painting Company in Oakville
Pavement markings are an excellent aid to drivers in the road. While we may not consider it, the pavement markings play an important part in our safety when behind a wheel.
Without clearly-defined lines, it could be difficult to travel between A and B. These lines to ensure that traffic moves smoothly and keep us safe while we are on the road.
Experienced and knowledgeable
It is important to choose a reputable line painting company when you need pavement marking services.
A professional company will ensure that pedestrians and drivers are safe in the parking space.
Parking lots, warehouses and garages
We understand the line painting industry well, and are ready to assist customers of all sizes in their line painting needs.
We are able to strip pathways and seal concrete runways. We offer professional, vivid and durable striping finishes.
We assist in maintaining pavement markings across all properties
Re-striping outdoor parking spaces paths, curbs, and pathways work is necessary depending on the traffic volume and the type. Indoor parking areas factories floors, as well as other related surfaces can last longer. Road markings subject to frequent truck traffic may require some maintenance in the course of time.
Parking Lot Maintenance
Chaos is created by an unorganized parking space. To make sure that you're able to maximize the number of cars that parking spaces can accommodate, it's important to mark parking lines on the pavement.
This is particularly the case for underground parking areas and pavement markings are a great way to stop accidents.
Re-paint your faded lines
If you own an area of parking that is fading lines, it's crucial to have maintenance performed to restore the original lines. Failure may lead to liability should there be an accident or collision that occurs at your property.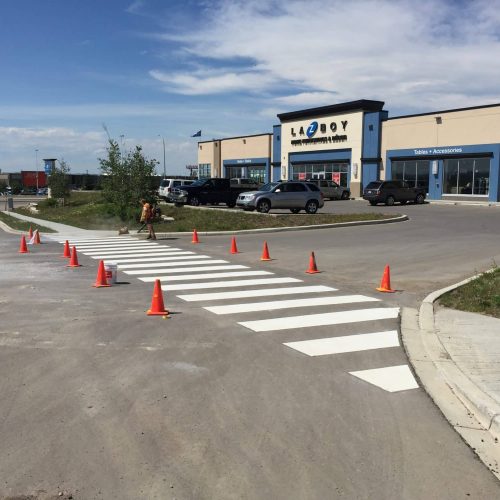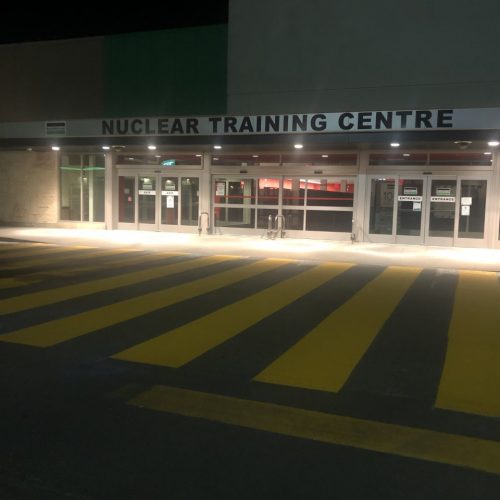 PAVEMENT MARKING SERVICES
driveway sealing business in Oakville
Seal coating is one of the most requested services we offer. Many of our customers have seen significant improvements in their driveways and parking spaces.
Solutions for High-Quality Seal Coats
From driveway sealing to parking lot sealing we ensure that you complete your project in the correct way so it looks great and lasts for many years to be. Before you begin line painting sealing your asphalt is the best option.
The Line Painting Company is the ideal choice for asphalt sealing projects. You can count on us to deliver job satisfaction, accuracy and reliability.
Our Driveway Sealing Services Will Make it look great
Your driveway must appear perfect to match your home. It should look professional and long-lasting. An excellent way to boost curb appeal is to seal your driveway. We'll take your asphalt driveway from boring to gorgeous.
Don't Rebuild, Seal your driveway and save Cash
It doesn't matter that your driveway is a little damaged. There's always a better option than rebuilding it to achieve an attractive curb appeal.
Sealing asphalt driveways is a cost-effective solution that can last for many years. If the driveway you have is damaged, we are able to make repairs to asphalt including crack filling before performing the coating.
Services for sealing parking lots
We know how important it is to keep your lot looking good.
This is why we provide parking lot sealing services for companies that are of any size and kinds. Each job is handled by a skilled team that employs the most modern equipment to provide a precise time-bound, professional seal coat.
We can service small to large corporate lots
We're trustworthy, no matter if it's a parking lot for a small company or complete sealing of an enormous corporate lot. Our team pays attention to detail and top-quality work.
We provide lot sealing services which are affordable for small and large companies. We only use the best seal coating materials and methods. We also are accessible during off-peak hours for your company.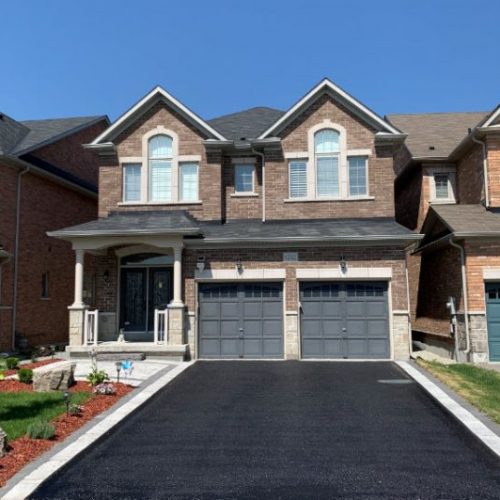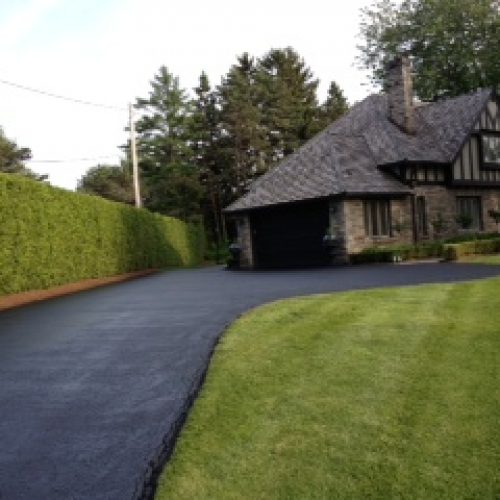 Oakville seal coating services