Barrie Line Painting & Seal Coating
We provide five-star Barrie line painting and driveway sealing services.
With more than 10 years' experience in the field of pavement marking and driveway sealing, we are an industry leader serving commercial and residential customers throughout Barrie.
5-star Line Painting Services
The Line Painting Company offers line painting and maintenance services for every region. We are able to assist you with any issue, whether you are building a brand new building that needs warehouse line painting or you want to improve the lines of your parking lot.
Learn more about line painting services »
Driveway Sealing
We will take the time to complete your project right from driveway sealing to parking lot sealing. Before you begin line painting, asphalt sealing is the best choice. The Line Painting Company is a reliable partner in your asphalt sealing project.
⭐⭐⭐⭐⭐ Ryan showed up when he said he would, and provided a clean, neat job when sealing our driveway. He was professional and reasonably priced. We are very happy with the service he provided and would highly recommend.
Positive: Professionalism, Punctuality, Quality, Responsiveness, Value
⭐⭐⭐⭐⭐ We worked with Ryan on various projects as a subcontractor. His workmanship is outstanding, very professional and a great crew to deal with. We highly recommend this company for all your sealing and line painting needs.
Positive: Professionalism, Punctuality, Quality, Responsiveness, Value
Line painting company in Barrie
Pavement markings can be an enormous benefit for drivers in Barrie. While we may not realize it, pavement markings are an essential part of our security behind the road.
Without clearly visible lines, it could be difficult to navigate from A to B. These lines keep traffic moving through Barrie and help keep us safe.
Experienced and knowledge
When you require pavement marking services, it is crucial to hire an experienced line painter.
A professional company can make sure drivers and pedestrians are secure within the parking lot.
Garages, warehouses lots, and many more.
We are experts in the line-painting industry and can assist any size of clients with line-painting requirements.
We can strip paths and seal concrete runways. Our team has over 10 years of experience painting lines within warehouse environments. We offer high-quality, long-lasting and vibrant striping finishes.
We aid in the maintenance of pavement markings for all properties.
Re-striping parking areas or pathways, as well as curb work is necessary depending on the traffic volume and the type. Indoor parking areas or factory floors and similar surfaces might last longer. Road markings, particularly in areas that see an abundance of trucks, may require a few years of maintenance.
Parking Lot Maintenance
A parking lot without lines creates chaos. Parking lines must be marked on the pavement to ensure parking spaces are able to accommodate more cars. Pavement markings are essential for underground parking facilities. They will help to avoid accidents.
Re-paint the Fading Lines
If you have a parking lot with fading lines, you must get maintenance done to restore the original markings. The failure to keep the safety of your property could result in liability if the property is involved in a collision an accident.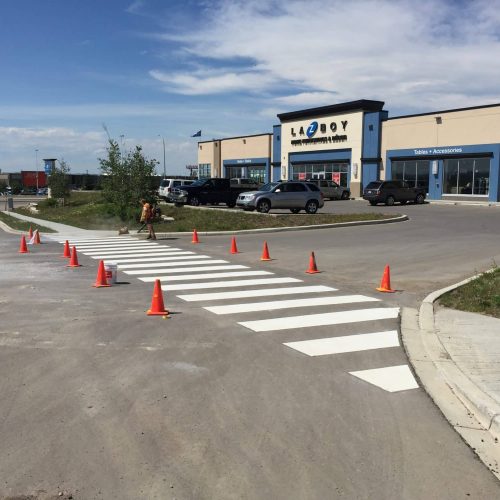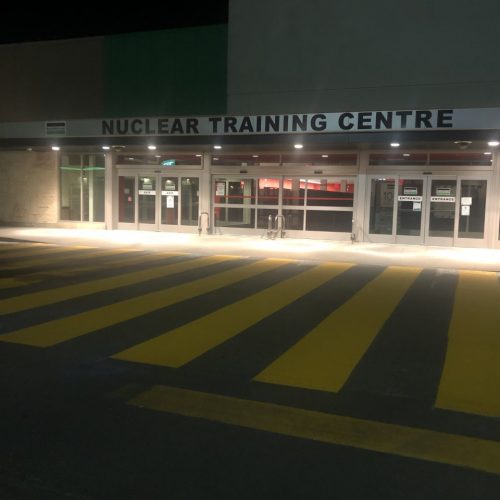 PAVEMENT MARKING SERVICES
Barrie sealing coating company
Seal coating is one of the most sought-after services we offer. It's been a major improvement for our customers' parking lots and driveways.
Services for high-quality seal coats
From driveway sealing, to parking lot sealing we will take the time to finish your job right to ensure that it looks fantastic and lasts for many years to come. Before you begin line painting sealing your asphalt is the best option.
With the The Line Painting Company you can be sure that the asphalt sealing job is in safe hands. You can trust us to give you satisfaction with our work, precision and reliability.
Services for sealing driveways will make it look great
Your driveway should blend in as it is a part of your home. It must be long-lasting as well as professional looking good. A great way to increase curb appeal is to seal your driveway. Our asphalt driveway specialists will transform your driveway from asphalt into something spectacular.
Do not rebuild. Protect Your Driveway and save money.
No matter how worn-out your driveway is. There's always a cheaper way to make it look newer and have the best curb appeal.
Sealing asphalt driveways is a low-cost option that lasts for a long time. We can also do asphalt repairs, crack filling and seal coatings if your driveway is severely damaged.
Parking lot sealing services
We are aware of how important it is to keep your property looking amazing.
This is why we provide parking lot sealing services for businesses of all sizes and shapes. Every job is managed by a team of professionals who makes use of the most current equipment to ensure a perfect quick, efficient, and expert seal coat.
We service small lots to large corporate lots
You can trust our reliability, no matter if you're looking to seal a parking space at a small business or complete sealing of large corporate lots. Our team is thorough and can provide high-end workmanship.
We offer lot sealing services which are affordable for big and small businesses. We use only the top seal coating materials and methods. We are also available during non-peak times for your company.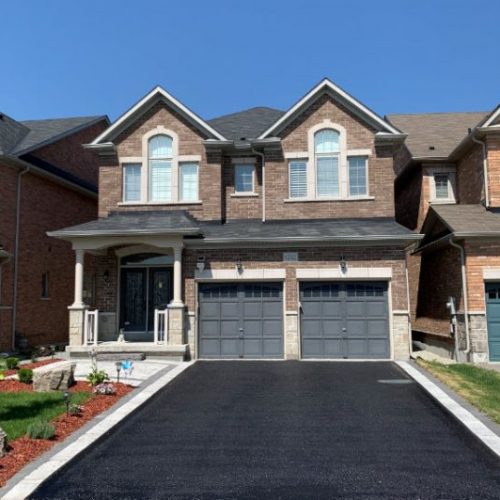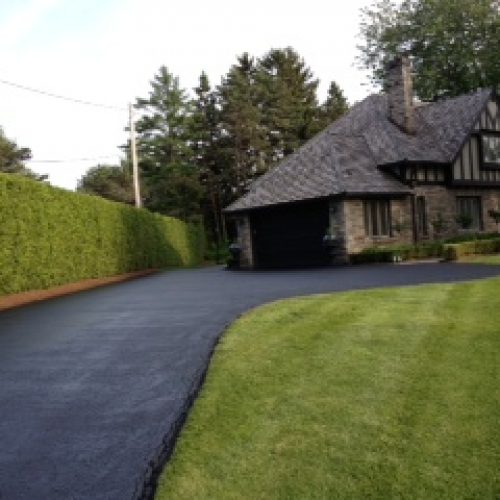 Barrie seal coating services