London Line Painting & Seal Coating
We provide 5-star London line painting & seal coating services.
With more than 10 years of experience, we are the premiere company for driveway sealing and pavement markings.
5-star Line Painting Services
Contact The Line Painting Company for all of your painting and maintenance needs. From home renovations, building new homes to refreshing parking lots – we can help you get the job done right!
Learn more about line painting services »
Parking lot & Driveway Seal coating
The Line Painting Company is always ready to go the extra mile for our customers. Whether you need us to seal your driveway or parking lot, we're happy work with whatever schedule works best!
⭐⭐⭐⭐⭐ Ryan showed up when he said he would, and provided a clean, neat job when sealing our driveway. He was professional and reasonably priced. We are very happy with the service he provided and would highly recommend.
Positive: Professionalism, Punctuality, Quality, Responsiveness, Value
⭐⭐⭐⭐⭐ We worked with Ryan on various projects as a subcontractor. His workmanship is outstanding, very professional and a great crew to deal with. We highly recommend this company for all your sealing and line painting needs.
Positive: Professionalism, Punctuality, Quality, Responsiveness, Value
Line painting Company in London
Pavement markings are an important safety feature for drivers. They help to ensure that traffic moves smoothly and keep us safe while we're on the road, which leads towards a much more relaxing experience behind the wheel!
Experienced and knowledgeable
When you need pavement markings for your parking spaces, it is important that they be done by a reputable company. A professional line painter will ensure the safety of pedestrians and drivers while working on-site at any given time; furthermore these professionals know how to paint expiration dates onto sidewalks so as not give off an unprofessional air with their services!
Parking lots, warehouses and garages
Our team has experience in all aspects of the industry, from small jobs to large-scale projects. We can provide you with quality service no matter what your needs are!
We assist in maintaining pavement markings across all properties
Indoor parking areas such as factories and other related surfaces can last longer before re-stripping is necessary. This maintenance task may be required for road markings that are frequently traveled by trucks, but it's important not to strip these too often because they need extra care when doing so!
Parking Lot Maintenance
The chaos that can arise from an unorganized parking space is solved with pavement markings. These are particularly important for underground and above ground areas because they stop accidents before they happen, thus limiting damage to vehicles involved in collisions.
Re-paint your faded lines
When you need to restore the original lines of a parking lot, it's important for safety reasons. Fading or worn out paint may lead directly into liability in case there are accidents at your property- which is why maintaining its appearance should be top priority!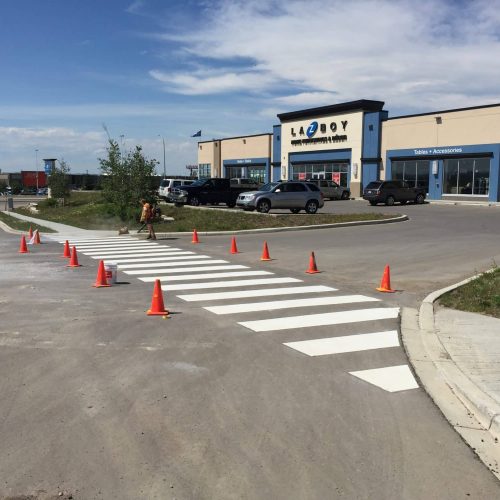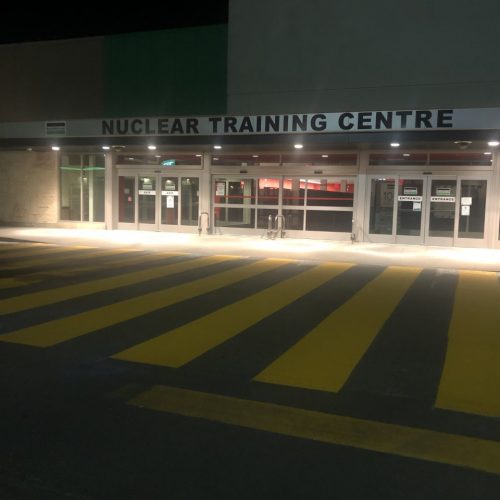 PAVEMENT MARKING SERVICES
driveway sealing business in London
We are happy to offer our customers the opportunity for a more professional and sleek appearance on their driveways. Our seal coating service can help with this by providing protection against water, dirt stains from spilled oil or gas without sacrificing any of its natural beauty as well!
Solutions for High-Quality Seal Coats
Before you begin line painting, ensure that your asphalt is in the best condition by having it sealed. We can do this with a number of different products and techniques so when finished all will look great!
When you need a company that will deliver reliable and high-quality work, The Line Painting Co is your best option. We are committed to providing quality service at competitive rates with professional staff who take care in every detail so we can meet our customers' expectations.
Our Driveway Sealing Services Will Make it look great
Your home's curb appeal is crucial to selling it. A beautiful seal will take you from boring, old pavement and make your drive way stand out in the neighborhood!
Don't Rebuild, Seal your driveway and save Cash
We can repair your driveway so you don't have to rebuild it! If the surface of an asphalt drive is damaged, we'll make repairs before applying a new coat.
Services for sealing parking lots
We know you care about how your parking lot looks. That's why we provide high quality, precision service for any size and kind of company! Our skilled team uses the most modern equipment to ensure a professional seal coat that is time bound as well-which means no more worries from here on out when it comes down maintaining this important asset in order keep things running smoothly at all times.
We can service small to large corporate lots
We're a parking lot sealing company that does it right. Whether you need help with small or large projects, we'll be there for your business every step of the way – from start to finish and overnight when necessary!
We only use high-quality products and have affordable rates so no matter what size project is in store at any given time; whether just starting out as an entrepreneur who needs some more space on their property while they build up enough traffic before opening day arrives (or even if things are going smoothly) all businesses can get themselves into trouble quickly if left without proper care & maintenance over winter months.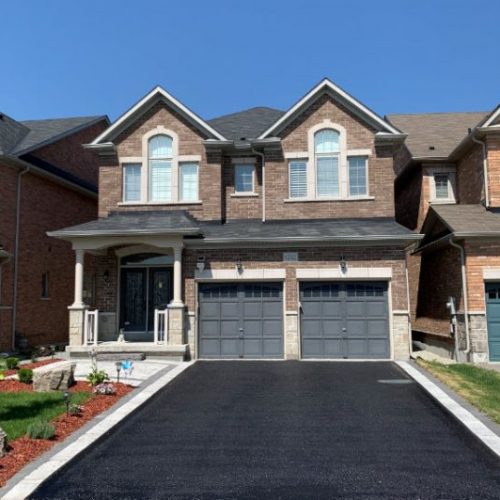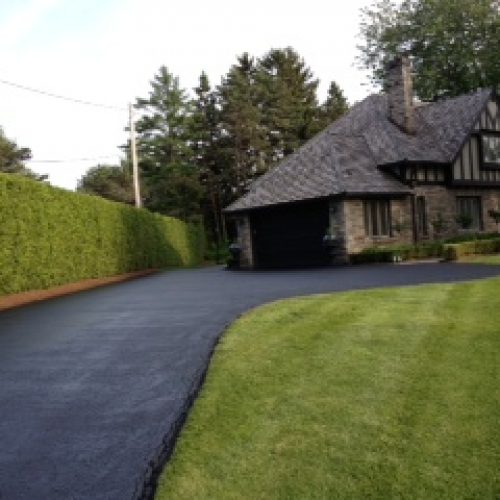 London seal coating services