Ajax Line Painting & Seal Coating
We provide five-star Ajax line painting services.
We are the leader in the field of line painting and driveway sealing services, as we have more than 10 years of experience.
Ajax Line Painting
The Line Painting Company offers line painting services in the Toronto area, including Ajax. If you're looking to paint lines in your parking lot or warehouse, we can assist you.
Learn more about line painting services »
Seal Coating Parking Lots and Driveways
We'll take the time needed to complete your job correctly from driveway sealing to parking lot sealing.  Having your parking lot sealed before  starting line painting is what we recommend so that you have a smooth surface to begin with. The Line Painting Company is your reliable partner for the asphalt sealing process.
Learn more about parking lot seal coatings and driveway seal coats »
⭐⭐⭐⭐⭐ Ryan showed up when he said he would, and provided a clean, neat job when sealing our driveway. He was professional and reasonably priced. We are very happy with the service he provided and would highly recommend.
Positive: Professionalism, Punctuality, Quality, Responsiveness, Value
⭐⭐⭐⭐⭐ We worked with Ryan on various projects as a subcontractor. His workmanship is outstanding, very professional and a great crew to deal with. We highly recommend this company for all your sealing and line painting needs.
Positive: Professionalism, Punctuality, Quality, Responsiveness, Value
Line painting company located in Ajax
The traffic in Ajax is made easier by the pavement markings. Although we might not be aware of it, pavement markings are a crucial part of our safety at the road.
Without clearly marked lines, it could be difficult to get between A and B. These lines help keep traffic moving through Ajax and ensure our safety.
Experience meets skill
If you need pavement marking, it's essential to work with an skilled line painter.
Professional firms can guarantee that pedestrians and drivers are safe in parking spaces.
Warehouses, garages, parking lots, and many more
We have a wealth of experience in line-painting and are able to assist all sizes of clients with line-painting requirements.
We are able to seal concrete runways as well as strip pathways. Our team has over 10 years of experience the painting of lines in warehouse environments. We provide high-quality, durable and vivid striping finishes.
Every property has pavement markings which we can assist in maintaining
Based on the volume of traffic and the type of traffic, it may be essential to strip outdoor parking areas, pathways and curbs before painting them. Parking lots inside or factory floors and similar surfaces can last longer. Road markings subject to the rigors of truck traffic might require some attention for several years.
Parking lot maintenance
Chaos can be created when you have the absence of lines in a parking area. Parking lines must be marked on the pavement to ensure parking spaces can accommodate more vehicles. Pavement markings are particularly important for parking areas that are underground. They are a great way to prevent accidents.
Re-paint the faded lines
It is essential to keep parking areas with lines that are faded. Inability to ensure your property's security could cause liability in the event that there's a collision or an accident.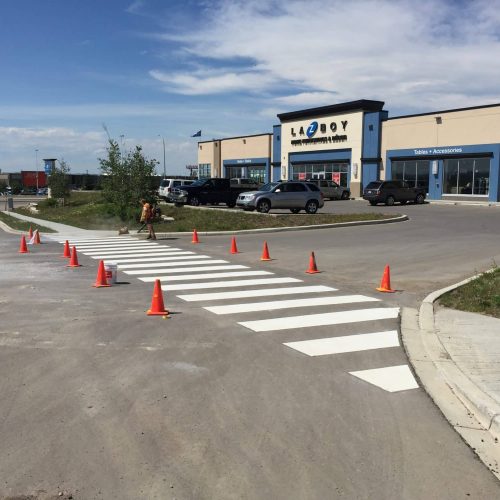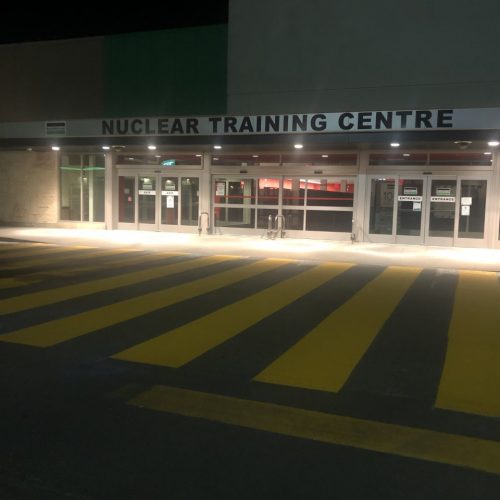 PAVEMENT MARKING SERVICES
Ajax-based driveway sealing firm
Seal coating is among the most sought-after services we provide. A lot of our clients have noticed a dramatic improvement on their driveways and parking areas.
Solutions for high-quality seal coats
We will take the time to finish your project in a timely manner from driveway sealing to parking lot sealing. Before you begin line painting sealing your asphalt is the most effective alternative.
The Line Painting Company is the ideal option for sealing asphalt projects. We can assure you that we will provide job satisfaction, precision and dependability.
The driveway sealing services can make it appear great
Your driveway must blend and match your home. It must appear professional and long-lasting. One of the best ways to improve curb appeal is to seal your driveway. Our driveway experts on asphalt will transform your driveway from asphalt into something stunning.
Don't Rebuild Your Driveway. Protect Your Driveway to save money.
It doesn't matter how worn out your driveway may be. If you want to have a stunning curb appeal there's always a better method than to replace it.
Sealing asphalt driveways is an affordable solution that can last for many years. We also can perform crack filling, asphalt repairs and seal coatings if your driveway is severely damaged.
Services for sealing parking lots
We know how crucial it is to keep your property looking stunning.
We provide parking lot sealing services for companies of any size. Our team of experts uses most modern equipment to provide an expert seal coat.
We can service small to large corporate lots.
Whatever the size of project you have, you can count on our honesty. Our team is thorough and offers top quality work.
We provide lot sealing services which are affordable for big and small businesses. We use only the top seal coating products and techniques. We also are accessible during off-peak hours for your company.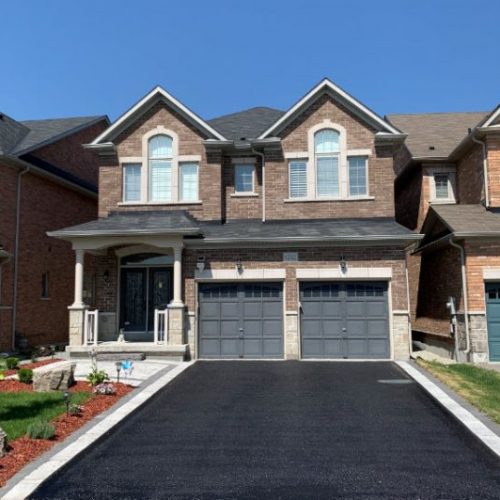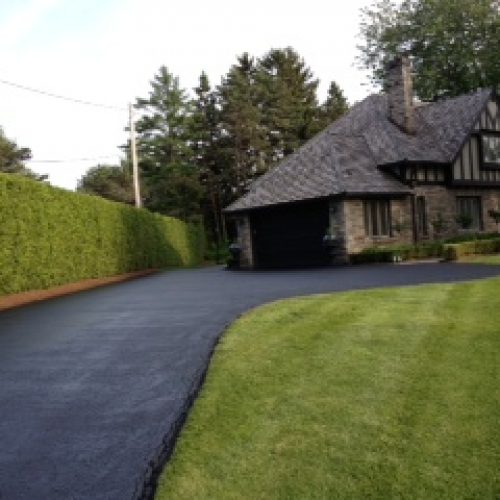 seal coating services in AJAX