Cambridge Line Painting & Seal Coating
We provide 5-star Cambridge line painting & seal coating services.
With more than 10 years of experience, we are the best at sealing your driveway and marking it so you can enjoy a long life out of doors!
5-star Line Painting Services
The Line Painting Company is a top-rated painting service that provides line in and around the Cambridge area, as well beyond. Whether you need help with building new homes or refreshing your parking lot we can provide professional services for any project!
Learn more about line painting services »
Parking lot & Driveway Seal coating
We know that you want your project done quickly and we will do everything in our power to make sure it happens on time. The Line Painting Company has a proven track record for getting jobs completed efficiently, so call us today!
⭐⭐⭐⭐⭐ Ryan showed up when he said he would, and provided a clean, neat job when sealing our driveway. He was professional and reasonably priced. We are very happy with the service he provided and would highly recommend.
Positive: Professionalism, Punctuality, Quality, Responsiveness, Value
⭐⭐⭐⭐⭐ We worked with Ryan on various projects as a subcontractor. His workmanship is outstanding, very professional and a great crew to deal with. We highly recommend this company for all your sealing and line painting needs.
Positive: Professionalism, Punctuality, Quality, Responsiveness, Value
Line painting Company in Cambridge
The pavement markings are a great way to keep our roads safe and they're essential for the safety of every driver.
Experienced and knowledgeable
When you need pavement markings, it is important to choose a reputable company. A professional will ensure that pedestrians and drivers are safe in their parking space.
Parking lots, warehouses and garages
The experts at Line Painting Services know the ins and outs of this tough industry inside out, so you can focus on what matters most: making your company look good.
We are able to provide you with a striped finish that will last for years. Our professional services ensure the best quality and most vibrant color strips possible, so your pavement is always looking its absolute finest!
We assist in maintaining pavement markings across all properties
If you have watched any of our videos on YouTube then it is very likely that at some point we mention how important re-striping outdoor parking spaces paths, curbs and pathways work can be. This task needs to take place depending upon traffic volume as well as type (indoor vs outdoor). In general though most surfaces like road markings will require maintenance over time even if they don't see much action because soil gets loose particles inside which could cause irreversible damage.
Parking Lot Maintenance
Chaos can be created by an unorganized parking space, but it's easy to avoid the problem with some pavement markings. Marking your lines will ensure that you have enough room for cars and stop people from crashing into them!
Re-paint your faded lines
The original parking lines are fading? You need to have maintenance performed right away. It's crucial for your safety should there be an accident at this property!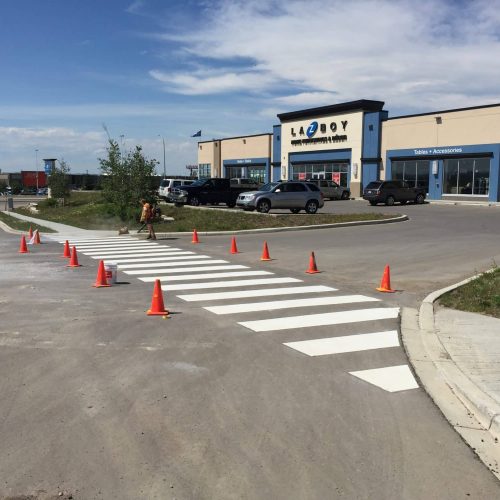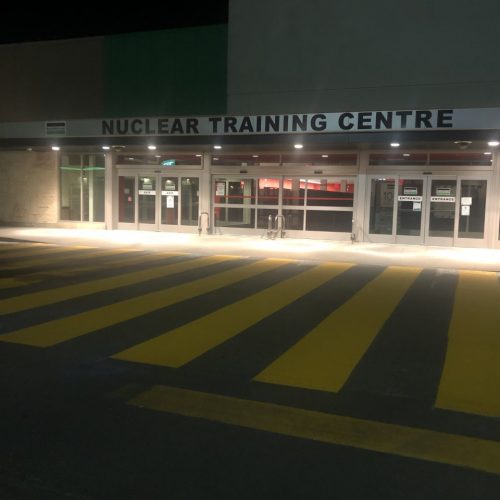 PAVEMENT MARKING SERVICES
driveway sealing business in Cambridge
Seal coating is a great way to protect your driveway and parking space from dirt, dust or other elements that could damage it. Many customers have seen significant improvements in their driveways after we completed this service!
Solutions for High-Quality Seal Coats
To ensure that your project looks great and lasts for many years to come, we recommend asphalt paving before line painting or any other form of surface treatment. This will also help prevent dirt buildup on the driveway's paint job by keeping it cleaner longer!
We're the go-to company for asphalt sealing projects. We understand that you need professionals who can deliver on all of your needs and expectations, so we do everything from A to Z with quality in mind!
Our Driveway Sealing Services Will Make it look great
Give your home the curb appeal it deserves with our professional and long-lasting sealant. We'll take you from boring, to gorgeous!
Don't Rebuild, Seal your driveway and save Cash
It doesn't matter if you have a few cracks in your driveway. There's always an easier way to get it looking good than just repairing all of those damages and leaving behind scars that will last long after the project is done!
If your asphalt driveway has cracks or potholes, we can fix them before coating.
Services for sealing parking lots
If you need your parking lot to look good, then we can help! Our skilled team of professionals will employ the most modern equipment and provide a precise time-bound seal coat for any size job.
We can service small to large corporate lots
We're a trusted company that can take care of any parking lot or sealing needs you may have. No matter if it's for small companies with just one lot, large corporations who need everywhere fixed up – we've got the solution! We only use top quality materials and methods so your investments will last as long as possible while keeping things looking great at all times.
We offer reasonable prices during off-peak hours too which is something other businesses won't give their customers because they don't want them coming back later when there'll be higher labor costs involved.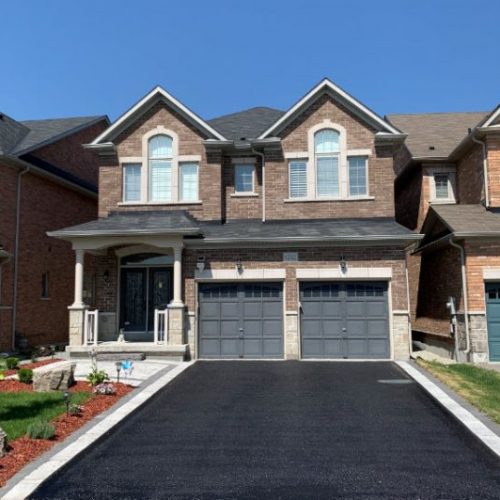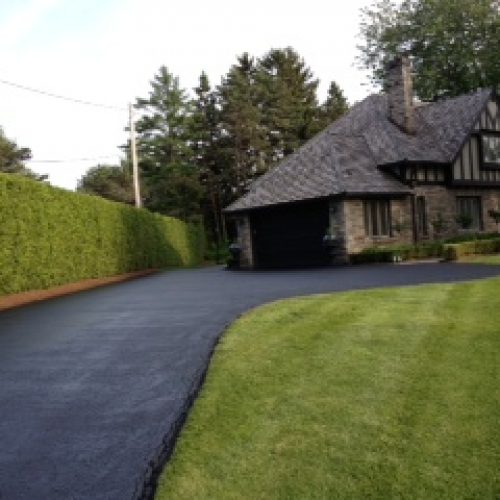 Cambridge seal coating services