Guelph Line Painting & Seal Coating
We provide 5-star Guelph line painting & seal coating services.
After more than 10 years of experience, we are proud to be a pioneer in our field. Our sealing and pavement markings services will help you make your driveway stand out from the rest!
5-star Line Painting Services
The people in Guelph know that when it comes to painting, The Line Painting Company is a name you can trust. They provide professional line-painting and maintenance services for any home or business project – no matter how big!
Learn more about line painting services »
Parking lot & Driveway Seal coating
The Line Painting Company is the most reliable company to have seal your driveways, parking areas and more. We are always on time with every project no matter how big or small it may be! Our professional team of painters will make sure that you're satisfied from start-to finish by following all regulations set forth in regards for outdoor painting projects like these ones .
⭐⭐⭐⭐⭐ Ryan showed up when he said he would, and provided a clean, neat job when sealing our driveway. He was professional and reasonably priced. We are very happy with the service he provided and would highly recommend.
Positive: Professionalism, Punctuality, Quality, Responsiveness, Value
⭐⭐⭐⭐⭐ We worked with Ryan on various projects as a subcontractor. His workmanship is outstanding, very professional and a great crew to deal with. We highly recommend this company for all your sealing and line painting needs.
Positive: Professionalism, Punctuality, Quality, Responsiveness, Value
Line painting Company in Guelph
Lane markings are an excellent aid to drivers in the road. While we may not consider it, these lines play a part when defining our safety while behind one of their wheels- without clearly defined boundaries that ensure traffic moves smoothly and keep us safe while on this pavement or any other surface for that matter!
Experienced and knowledgeable
When you choose a reputable line painting company, they'll ensure that pedestrians and drivers are safe in the parking space. A professional firm is key when it comes time for any type of pavement marking service!
Parking lots, warehouses and garages
The best way to get your business's name out there is by advertising in locations where people are most likely going. And with our helpful services, you'll be able advertise at events and on-site!
We assist in maintaining pavement markings across all properties
The need for path maintenance depends on the traffic volume and type. For example, indoor parking areas with low usage may not require any re-striping while factory floors can last longer if they're strip coded so that vehicles know which space belongs to them individually rather than just being painted gray or blue like an open lot would be identifying colors provide better clarity especially when multiple cars are parked there at one time making it easier for everyone else who might want a spot too but didn't get lucky first.
Parking Lot Maintenance
The chaos of an unorganized parking space is something that you want to avoid at all costs. To ensure your car doesn't get stuck in the cracks, make sure there are markings on how far each inch goes with any pavement changes or obstacles ahead before getting into position for when someone else parks next door!
Re-paint your faded lines
It is important to have parking area lines restored when they are fading. The original outline of your property could be at risk if this isn't done properly and you may become liable for any accidents that happen within its boundaries as a result, so make sure it's taken care immediately!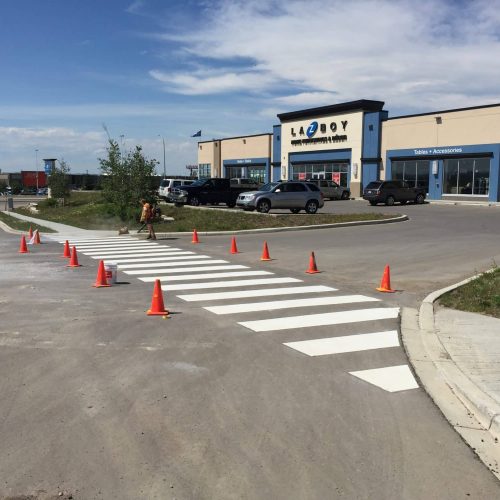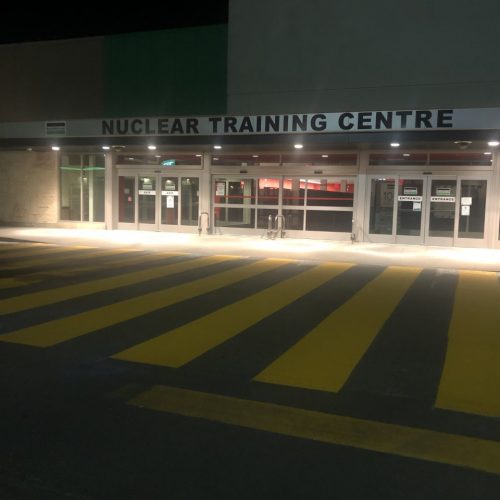 PAVEMENT MARKING SERVICES
driveway sealing business in Guelph
The most common service we offer is seal coating. It's a great way to protect your driveway and parking space from water damage, dirt stains or cracking pavement!
Solutions for High-Quality Seal Coats
The ideal choice for your asphalt sealing projects is The Line Painting Company. We ensure that you get accuracy and reliability with every job, so whether it's a small or large project we can accommodate whatever size needs to be done!

We have the best customer service around – contact us today if this sounds like something up yer alley because there are few companies out here who take pride just as much in their workmanship than ours does!
Our Driveway Sealing Services Will Make it look great
We'll make your asphalt driveway look like new with our efficient and professional services. We are committed to creating the best possible outcome for every client, so contact us today if you need help restoring or sealing an old parking lot!
Don't Rebuild, Seal your driveway and save Cash
We know that your driveway is probably in rough shape, but there are many ways to make it presentable. Sealing the cracks will not only save you time and money; it'll also keep traffic safe by preventing pedestrians from slipping-and falling down steep surfaces!
A professional sealer should be able at fixing any cosmetic issues such as scratches or cracks on an asphalt surface before applying our coating which lasts for years with proper care.
Services for sealing parking lots
We're the best at keeping your parking lot looking good. From small jobs to big ones, we've got you covered with our precise and professional seal coat services that are guaranteed not only last but also make it easy for any company of size or kind!
We can service small to large corporate lots
You can rest easy knowing that our team of professionals will take care to provide you with the best service possible. Whether it's a small parking lot or large corporation, we're here 24/7 for all your needs!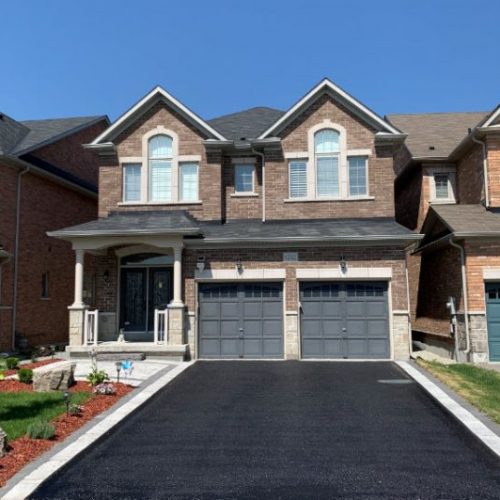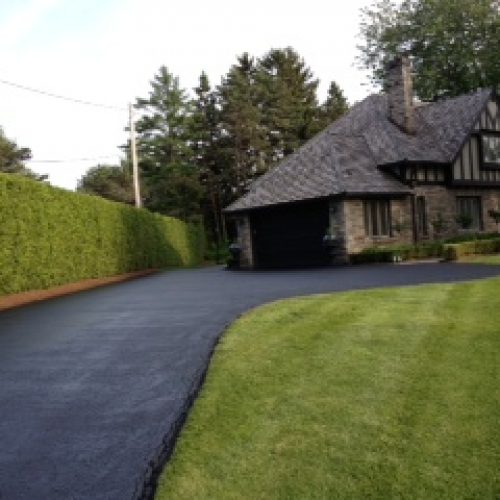 Guelph seal coating services